More Than A Photoshoot - It's An Experience!
More Than A Photoshoot - It's An Experience!
Connecticut Newborn Photographer
For those who don't just want their story told, but to create a lasting visual family legacy.
Elegant Studio Portrait Photography
About The Flash Lady! Connecticut Newborn Photographer
Hi there! My name is Kristin Vacca, and I am a portrait photographer based in Newington, Connecticut. Although my photographic journey began in documenting weddings for a number of years, these days you'll find me specializing in gorgeous Mama-to-be maternity poses, swaddling newborns, planning epic cake smashes and birthday shoots, running after giggling toddlers & children during family sessions, and building one-of-a-kind Christmas wonderlands for your holiday photos! 13 years in, and I love every minute!
My goal is to help families plan for cherishing this special life moment and helping you enjoy it day after day. If you're not sure how to plan or where to start, I can help! Worried about the kids? I can take care of that too! Our sessions are catered to 1 family at a time so we can let them get to know us! Outside of work, you'll find me traveling, hiking, camping, and finding that special gem of a local business!
I have been photographing newborn babies since 2010, obtaining my Master Newborn Photographer credential in 2021 by the NAPCP. With this expertise, I can deliver superior quality and attention to detail.
Heirloom Product Offering
Each family story we tell is unique, and should be customized to showcase your special milestone beyond files sitting on a computer. Choose from a variety of heirloom quality products for your home ready to enjoy.
Full-service, start to finish. With 1:1 attention, design of your photoshoot, efficient processing of your images, and professional input from me throughout, you'll always be at the center of my focus!
Our Newington, CT Baby Photography Studio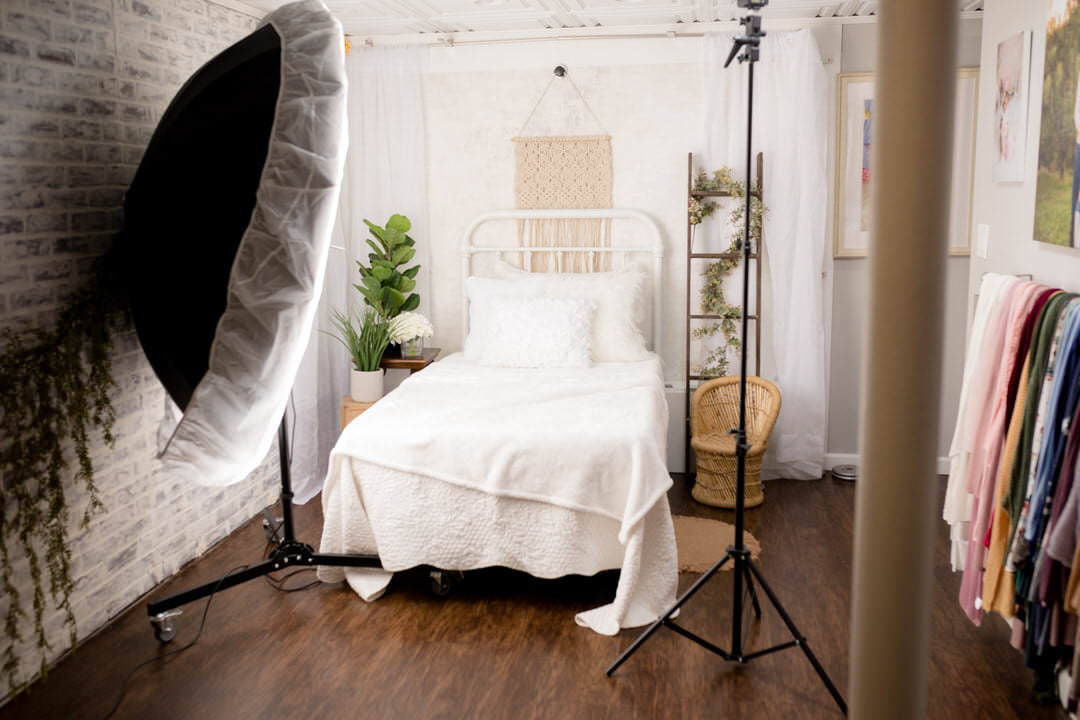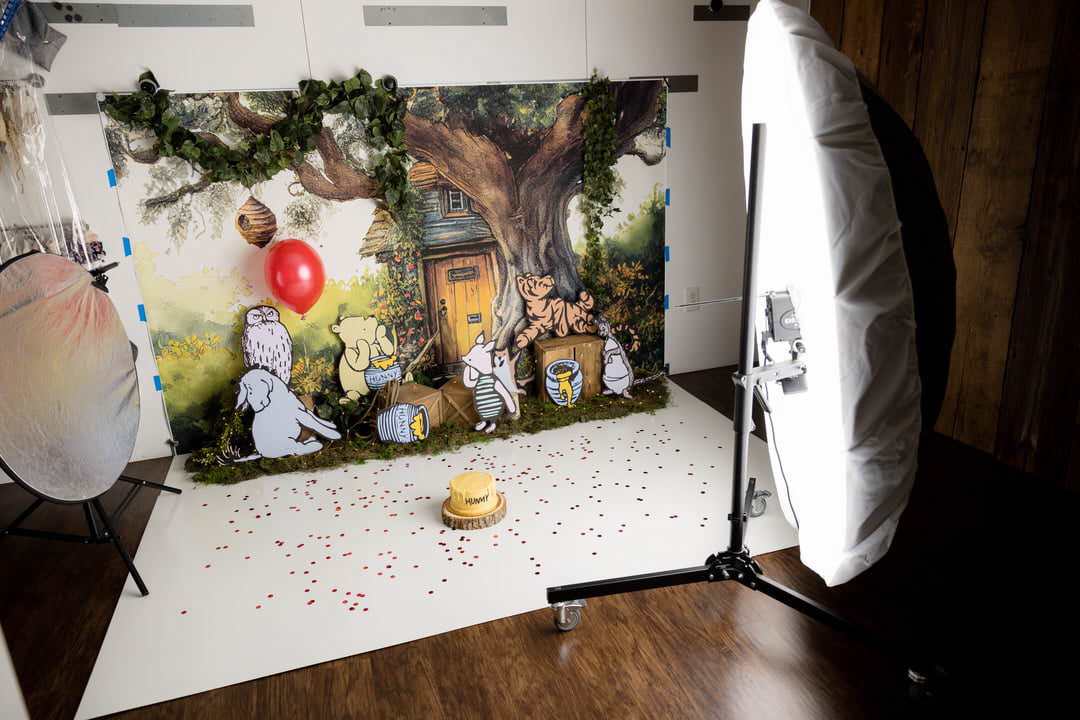 Our customized and comfortable photography studio caters to newborn photography, babies, our very popular 1st birthday cake smash, studio maternity photoshoots and other types of portraits. As a Connecticut newborn photographer, we carry a wide variety of specialized props, outfits, blankets, and other materials to design each photoshoot for our clients. Although you'll find me in the studio most often, we do also travel on outdoors location when the season, session, or subject would be better suited outside.
We are zoned for studio use through the Town of Newington and Liability Insured.
Specializing in Newborn Photography, Cake Smash, & Family Photography
Professional Photography in 3 Steps
Frequently Asked Questions
The Flash Lady Photography is based in Newington, CT. We have a studio location as well as conduct business on location when desired. We serve surrounding towns all over Connecticut including West Hartford, Wethersfield, Rocky Hill, Southington, Berlin, Glastonbury, Manchester, Windsor, Farmington, Avon, Middletown, East Hampton, & many others.
Photography Locations Throughout the CT River Valley!
Photographing in our great state of Connecticut brings many opportunities to explore the area with my clients! One of the first things someone might ask if we are meeting on location is, "Where is the best area for family photos?". There is truly something for everyone, and it doesn't have to be a popular tourist spot for us to create a great photo. Here are just a few of my favorites places in central Connecticut to visit, whether you are planning a photoshoot, or just an outing with your family!
Newington, CT is famous for the smallest natural waterfall in the state, Mill Pond Falls! I'm often asked to photograph intimate wedding ceremonies and families here! Hartford/West Hartford, CT brings the crowds each summer for peak rose bloom at Elizabeth Park. A great place for a walk, garden tour, and evening events! Wickham Park, in Manchester, CT is one of my favorite locations for summer and early fall visits due to their beautiful gardens, flowers, aviary, and architecture. Are quaint historic towns your preference? Be sure to check out Old Wethersfield during their summer bicycle or fall scarecrow walks! Take a trip across the river into Glastonbury, CT with many open spaces or an apple orchard to explore if you like somewhere quiet. Last but not least, if the kids can't miss out on the farm animals, visit Northwest Park in Windsor, CT for hiking trails, beautiful barns, and acres of forests!
It's Time to Schedule Your Photoshoot!
Which Baby Photoshoots Are Important During Your Baby's First Year They say when a child is born, a parent is born, and this couldn't be truer! Everything is new, and the journey you are walking on…
The Best Santa Pictures in Newington, Connecticut As moms, we want to make the holidays magical for our kids. It isn't until we become moms that we realize all the work behind the scenes to make…
Lifestyle Newborn Photoshoot | West Hartford, CT So many new families enjoy the excitement and change to their families as they grow with more children! Often I am contacted about photography services to celebrate this special…