Family Photos in Old Wethersfield, Connecticut
The beautiful fall sessions continue with this great group that came to see me for family photos in Old Wethersfield, Connecticut! I was fortunate enough to be connected with them last year during our annual Christmas sessions. This year, they decided to come back not only for Christmas sessions again for that great Christmas card, but for some outdoor fall photos too! Mom has been wanting outdoor photos together for some time, and I was so happy to give her something to cherish for years to come! Loving her town, we decided to meet in downtown Old Wethersfield which always brings the adorable charm especially during the fall season. This weekend happened to be the introduction of their annual Scarecrow decorating sidewalk so lots of people were enjoying the festivities! We utilized a lot of the beautiful historic buildings on the main road and even got lucky and were able to use the Webb Barn grounds after an event was wrapping up! Their gardens are always so beautiful any time of year and those were some of our favorite photos of the session! It was a lot of fun walking around Wethersfield, CT with this family and the brothers are just so sweet together! They have such great smilies and it definitely radiates through their images. We made to take plenty of options of the boy together and with their Mom & Dad separately! Here are some of their favorites below, and the first one became a beautiful canvas for their wall as well! I just love the purple door that is a pop of color with the fall wreath! Let me know some of your favorite images from our family photos in Old Wethersfield! I am looking forward to seeing this family again in November for our Gingerbread Village Christmas sessions for 2020!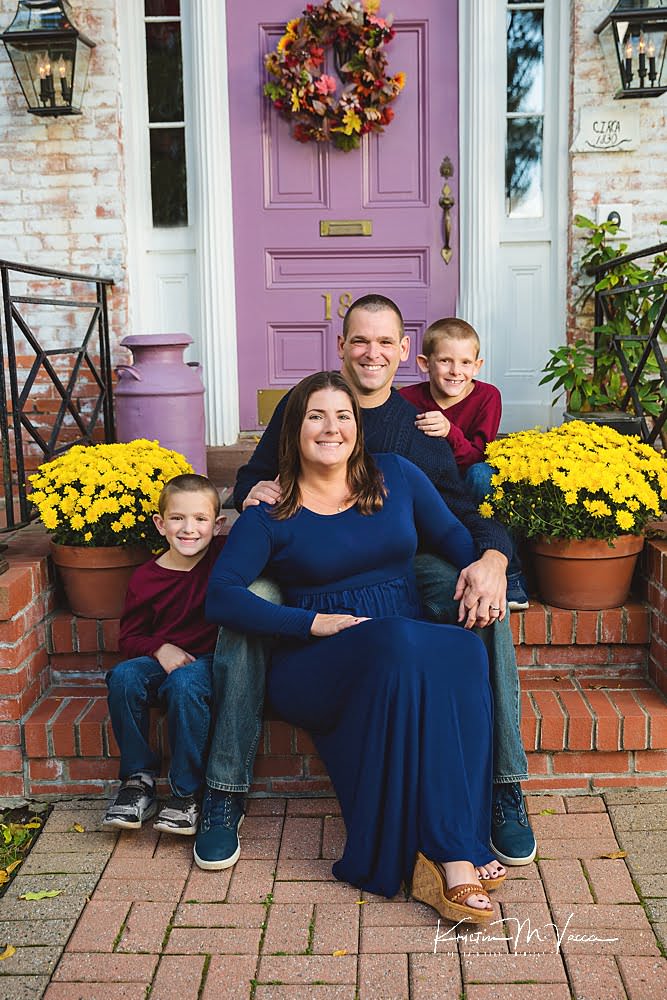 The Flash Lady Photography is a full service studio located in Greater Hartford specializing in maternity, newborn, baby, child, and family photographs. We create special memories out of your lifecycle events including creative maternity and newborn sessions, personalized first birthday celebrations and cake smashes, and family and holiday portraits! We also support local small businesses and professionals with custom headshots for your professional needs. We are conveniently located in central Connecticut with easy access to major highways and plenty of on site parking. Please use our website contact form to contact us about planning your special photography session! We look forward to working with you!