As Your Family Grows, Capture Those Precious Moments
As Your Family Grows, Capture Those Precious Moments
CT Family Photographer
"Family - Where life begins, and love never ends." ~Unknown
Families grow and change, but there will never be another moment like right now. Maybe that's why family portraits have been so popular for so many generations, and why the memories they capture become such treasured keepsakes. Let the Flash Lady capture that special relationship that makes your family truly yours in a fun, relaxed setting! Family portrait sessions can be done on location (usually recommended), in my studio (small families only), or at your home.
A thought I always ask my clients to consider is when watching the news, when they are unfortunately covering a natural disaster. What are the people they are interviewing most likely holding? It's the family frames from the wall, the photo albums, and the boxes of loose prints. Heirlooms signifying their family history and joys of the past they were desperate to hold on to. Family photoshoots don't just give us a photo to hang on the wall, but memories of a moment in time we can look at every day and smile!
Expertise.com named us one of their best Family Photographers in Hartford County, CT for 2022!
How We Plan for Your Family Photoshoot
1. Choosing a Location/Time
I hear from a lot of families who are so excited to plan their photoshoots with me, but then are lost when it comes to where to do them! Not to worry, I have 13 years of traveling around Connecticut and we'll come up with something that works best for your style and time of day for your child(ren). Most young ones work best in the morning, and summer time sunsets can be quite late in the day. Just something to keep in mind when scheduling.
2. Family Outfit Coordination
Now that we've chosen a location, what do we wear! More important than the quality or type of clothing is the coordination. Family photographs look best when you're not all matching in color and style. Layers are great, and I usually suggest no more than 2-3 colors and 1 pattern (with those colors) to bring it all together. Accessories, jewelry, and color blocking can be helpful. As you can see here, pink and denim were their colors!
3. Family FUN!
How can we create great family portraits without a lot of fun?! I know that dressing and preparing a family can be stressful the day of, but let us take care of making you look your best. Kids will be kids, and we have many tricks up our sleeves to get them excited about working with us. Giving them breaks, ensuring they have eaten/rested that day, and incorporating games (and tickles!) into the session can really make a successful shoot!
Printing Those Family Portraits!
Careful planning...fun photos...now what? Your investment in your family photography session means so much more than sitting forever on your computer, phone, or cloud storage. Digital media is not meant to last forever on hard-drives or USBs, or be guaranteed to always have access to. Let us help you enjoy these memories that we have made with wall art portraits, albums for the coffee table, and unique printed items to give as gifts. We will use our professional labs, archival quality, and fine art materials to give you a beautiful, lasting memory of our photos together.
Ready to Plan Your Family Photography Experience?
There is no "right" time to have family photographs taken. Every season here in New England can be a beautiful time to schedule. Some of the most popular times are late spring/early summer (May-June), mid-summer, early fall (late September), and of course, peak fall (mid October). Time of day will depend on ages of your children and desired location.
Of course! Many families have a unique location, private land, or a beautiful landscaped backyard which is a great option for your photoshoot!
Coordination is key! We suggest avoiding matching outfits as this tends to be a more outdated style. Choose 2-3 colors and 1 pattern to structure around. Layers and accessories can be helpful too! We will help you with suggestions and ideas if you need help!
Different is my favorite thing! While traditional posed family portraits are timeless, it doesn't mean we can't plan something fun for you and your children! Visiting a fair, going out for ice cream, a trip to the farm, splashing at the beach - the possibilities are endless. Let's plan!
Our portrait session fees include immediate family up to the first 6 people (including babies). Extended family (aunts, uncles, cousins, grandparents, etc) are more than welcome to join your session for $25pp. 
Our Session Fees are $200 for family photography to book your appointment. This covers our pre-session consultation, the session itself (immediate family up to 6 people), travel on location within 30 minutes of Newington, CT, and your personal Design & Ordering appointment to go over your images together. All photos and products are purchased separately. Extended family options also available. See our Pricing page for more information.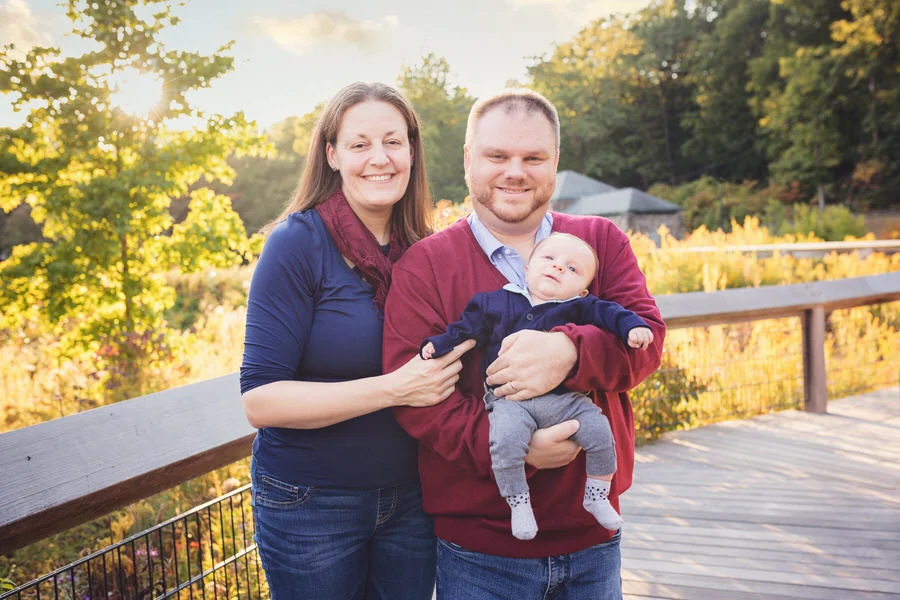 Elizabeth S.
My husband and I had a wonderful experience working with Kristin! Our son was 10 weeks old at the time of our shoot and could be quite fussy. I was worried we wouldn't be able to capture good photos through his tears. Those worries were completely unfounded as Kristin presented us with the most beautiful selection of photos. She completely captured the love of our little family and created wonderful memories we will cherish for a lifetime.
Frank M.
We have done 3 photo shoots with Kristin and have had wonderful experiences each time! She is kind, responsive and very talented. She has a great eye for photography and took amazing holiday and family photos for us. I had always wanted outdoor fall family photos, but never got around to it. Kristin took so many beautiful photos and we ordered a gorgeous canvas that is hanging in our living room.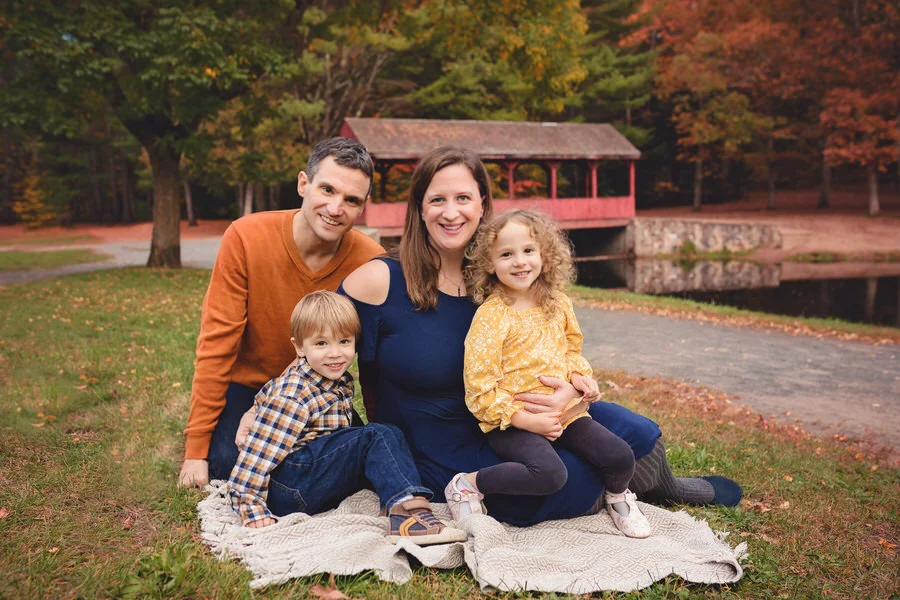 Rebecca M.
Customer
My husband found Kristin for a surprise family photo shoot for my birthday over the summer, and I'm so happy he picked her to document our family memories. The pictures we got from her are incredible, and we've gotten so many compliments about how beautiful and natural they look. Working with Kristin has been so easy, and you feel like she's known your family for years even after just meeting. We won't use another photographer for our twins after our amazing experience with Kristin!