2nd Birthday Milestone Photos | Newington, CT
This family had initially contacted me to plan for their second baby to arrive in April, and we decided on an Annual Review Plan to make sure that all of her important milestones in her first year were covered! They had not done professional photos with their older daughter and realize how important and valuable these memories are for the future! To be fair, we decided to book some special 2nd birthday milestone photos for big sister to make sure that she had her own day too! This made me so happy to plan something just for her! After planning outfits and backgrounds, I came up with a fun and simple plan for these milestone portraits. Some other ideas for this age are a paint smash or a more parent-guided confetti and balloon session! Both creative and fun ideas to keep your toddlers entertained and do something developmentally appropriate! But simple is good too and very classic to enjoy with your other family portraits. As we've seen with a lot of our toddlers, they need a little bit of additional time to warm up to us. Let's face it! Things are still a bit strange for them entering new environments with a stranger with a mask on! Now this little miss was ready to talk to me and tell me all about her special doggies. We played with a lot of different props in our simple white set up before changing and heading over to where she REALLY wanted to go to – my second background area with balloons! You can't go wrong with balloons – it's her birthday after all! But it's always so much fun for these kids and really brings out their smiles and personality. We had such a fun morning and Mom loved the photos! I can't wait to see this group back when baby sister arrives and we have more to plan! Stay tuned!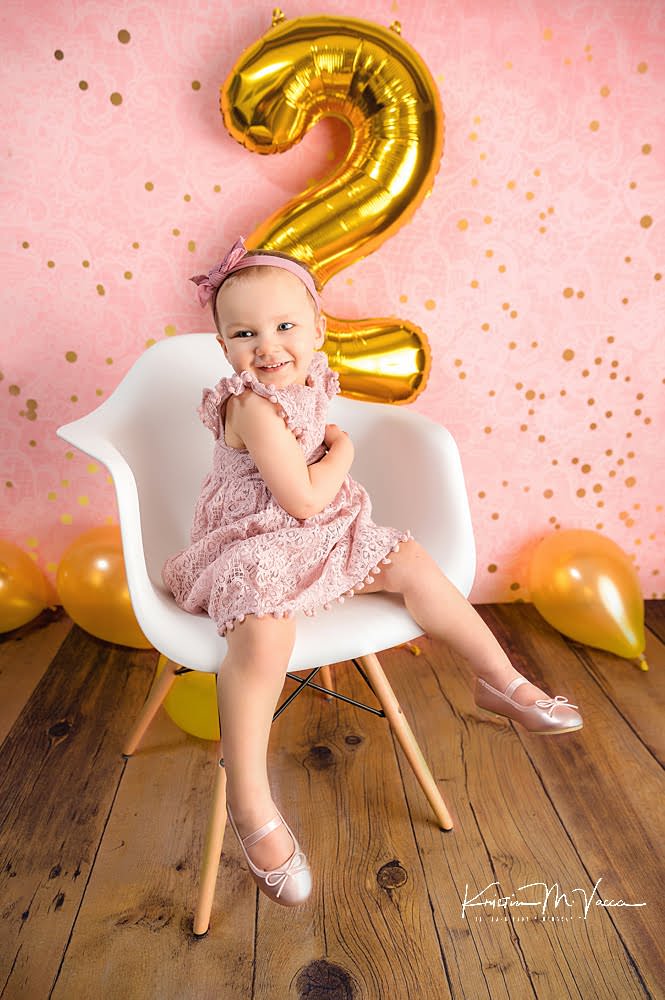 The Flash Lady Photography is a full service studio located in Greater Hartford specializing in maternity, newborn, baby, child, and family photographs. We create special memories out of your lifecycle events including creative maternity and newborn sessions, personalized first birthday celebrations and cake smashes, and family and holiday portraits! We also support local small businesses and professionals with custom headshots for your professional needs. We are conveniently located in central Connecticut with easy access to major highways and plenty of on site parking. Please use our website contact form to contact us about planning your special photography session! We look forward to working with you!