5th Birthday Family Photos | Avon, CT
It seems like just yesterday these twins were just turning 1 and we were meeting for the first time at Elizabeth Park for their family photoshoot. Now 4 years later they are growing up into little humans with big personalities for their 5th birthday family photos! I just love watching my kids grow up – it's something that is really a big part of working with my photography studio. You don't just become a number in my calendar. I really cherish each of the memories we share together. You aren't just celebrating their birthday – I am as well. They have started school and always have so much to tell me. We met this time at a local park closer to their house and we were treated to a beautiful evening with outstanding foliage! This park was neat in that there were multiple places to photograph in a short area including a pond, rock to climb on, bridge, covered bridge, stone steps, and of course plenty of leaves to throw! With a full portrait session together each year, this allows for children to explore, be themselves, and not feel rushed in performing and most often is the session type that I recommend for my families. So many favorites to share, so I hope you'll enjoy some of the many they picked below! Please contact us for your next family or milestone photoshoot!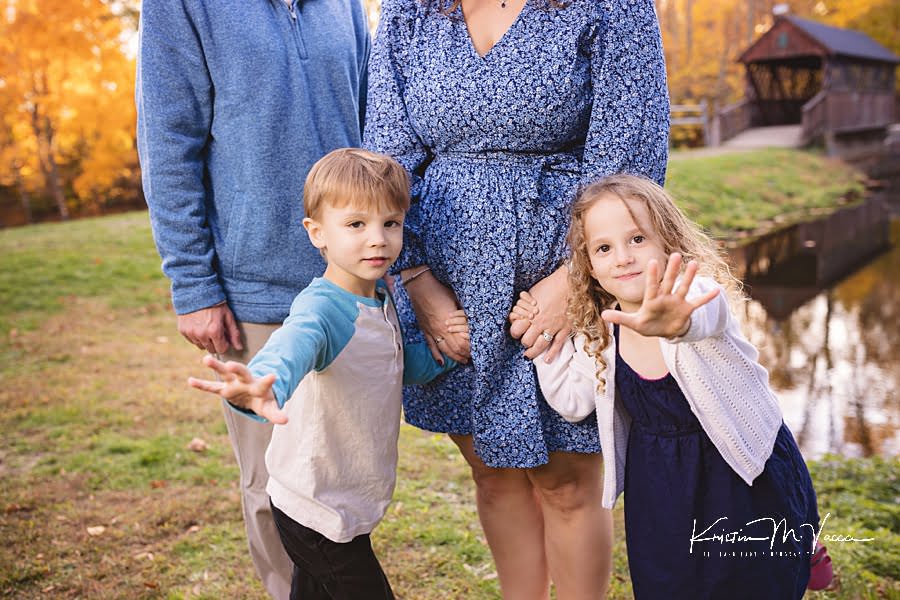 The Flash Lady Photography is a full service studio located in Greater Hartford specializing in maternity, newborn, baby, child, and family photographs. We create special memories out of your lifecycle events including creative maternity and newborn sessions, personalized first birthday celebrations and cake smashes, and family and holiday portraits! We also support local small businesses and professionals with custom headshots for your professional needs. We are conveniently located in central Connecticut with easy access to major highways and plenty of on site parking. Please use our website contact form to contact us about planning your special photography session! We look forward to working with you!