Princess Baby Photos | Waterbury, CT
Some parents worry if they've missed the newborn stage that there isn't another "good" photo opportunity when their babies are still…well babies! This is so so not the case! Infant and baby photography is just as beautiful and memorable and there are so many milestones to consider! You can come for the infant stage closer to 3 months old for eye contact, head control beginnings, and still so sweet – we might even get some sleepy photos still! This Mom wanted to come see me as soon as possible and her daughter was about 5 months old. So, we planned for princess baby photos! And what a princess this little cutie was! She had personality and beauty to boot, and I just loved getting to know her and her family! We started with some simple poses on her tummy and gosh, you just wanted to squeeze those little cheeks! With her pretty white dress and pink bow, this simple set up gets baby warmed up and showing off their arm strength and better head control. Next we moved to a small princess scene that we had set up at Mom's request. Mom even brought along little high heels for her to wear – just to die for! Finally, we ended the session with some seated portraits in a neutral/bohemian themed scene. Although she might not be quite sitting up on her own, The Flash Lady knows how to work her magic! She had such a beautiful gallery and they looked amazing in an heirloom album. Looking to celebrate your child's milestones? Contact us at least 3-4 weeks in advance for best availability. We can't wait to celebrate with you!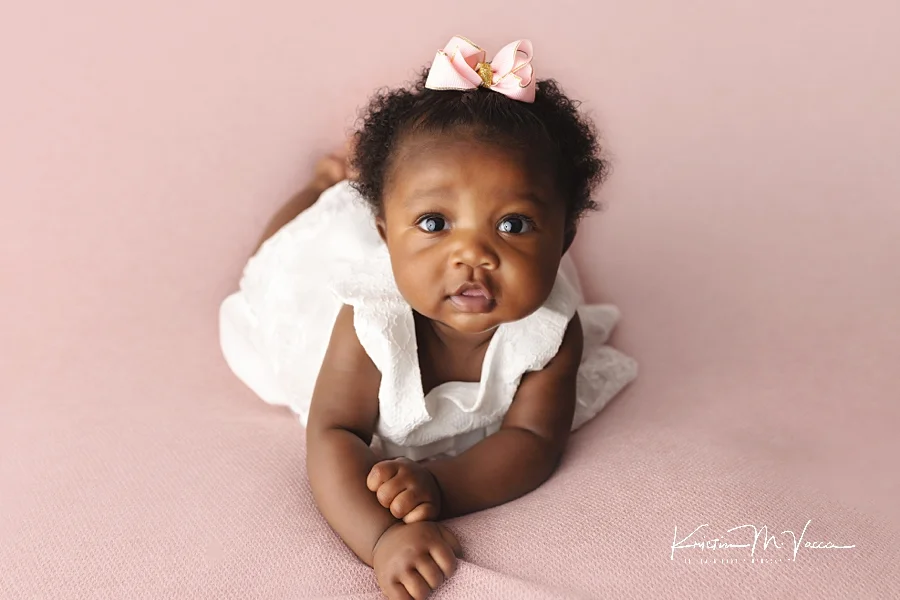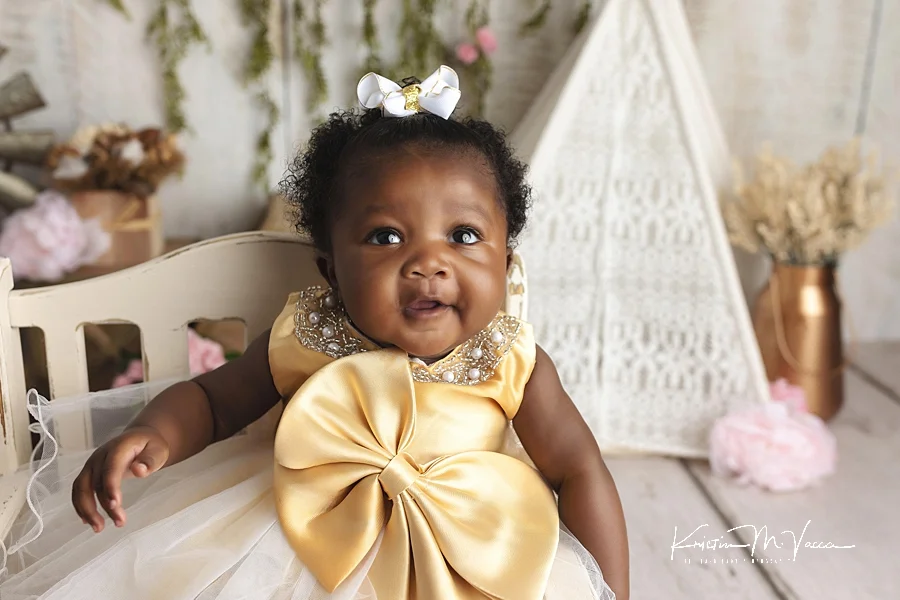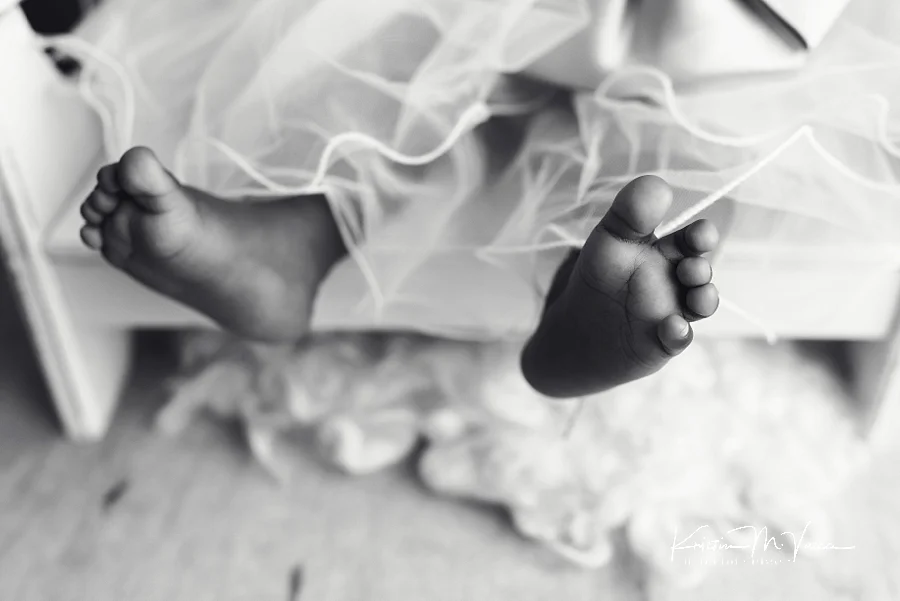 The Flash Lady Photography is a full service studio located in Greater Hartford specializing in maternity, newborn, baby, child, and family photographs. We create special memories out of your lifecycle events including creative maternity and newborn sessions, personalized first birthday celebrations and cake smashes, and family and holiday portraits! We also support local small businesses and professionals with custom headshots for your professional needs. We are conveniently located in central Connecticut with easy access to major highways and plenty of on site parking. Please use our website contact form to contact us about planning your special photography session! We look forward to working with you!